Date:
Thursday, December 3, 2020
Alicia Guevara, CEO of Big Brothers Big Sisters of NYC, has a long legacy of working to improve the lives of the city's young people
---
By Cristina Merrill
---
It's rare to find people who use their gifts, talents, and carefully built skill sets purely to help others, but that's exactly what Big Brothers Big Sisters New York City CEO Alicia Guevara does. The New York City native and Columbia University alumnus assumed her role in June 2019.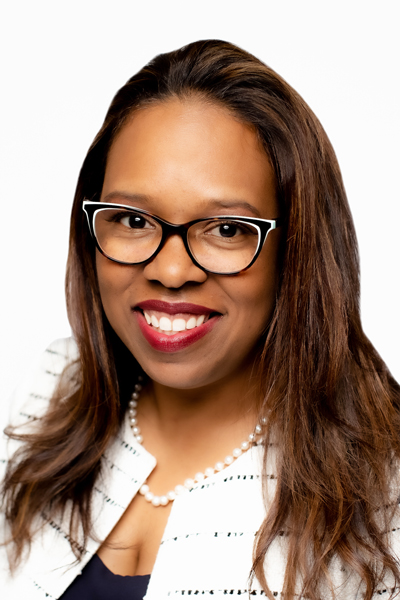 "I firmly believe that every young person needs a caring adult in their corner—a 'big' of their own," Guevara said in a statement last year announcing her appointment. "For this reason, I'm committed to carrying forth Big Brothers Big Sisters of NYC's legacy to meet the diverse needs of all youth across our city, ensuring that they have the opportunities and tools they need to succeed by igniting their potential and promise."
Guevara has a long history of working with youth-empowering organizations in New York City. Her long list of accomplishments includes serving as the executive director of Peace First NY, the executive vice president and chief operating officer of the Brooklyn Children's Museum, and as the executive director of Year Up New York. She also served as the executive director of Part of the Solution.
Not only is Guevara's latest role a milestone in her career, but it is also a huge milestone for the organization, as noted by City & State New York, which included Guevara on its "The Power of Diversity: Latino Power 100" list. The list recognizes the most politically influential Latinos in New York City.
"The first woman to lead the 116-year-old nonprofit, Alicia Guevara's mission looks to ensure that the city's underserved have a fighting chance at a bright future, matching young ones (the "littles") with responsible adults (the "bigs") to make that happen," the list noted. "The resident of the Riverdale section of the Bronx, who once ran the social services nonprofit Part of the Solution in Fordham, now works to increase the mentorship figures in her home borough."
In an interview last year with Good Day Street Talk, Guevara noted that mentorship has always been a positive aspect of her life and career. "Much like many of the thousands of Littles that we've served over the course of our years, I too, have benefited tremendously from mentoring as a child and also as an adult," Guevara said. "And as a product of New York City I'm so proud and so compelled to lead this organization."
COVID-19 hasn't been easy on anyone, but some of the worst affected are vulnerable populations, including kids in need of guidance and support. For this reason, Big Brothers Big Sisters NYC turned virtual during the pandemic and the organization is working hard to continue mentoring kids.
"We need to make sure there's a reliable, caring safety net in place through the power and magic of mentoring relationships," Guevara said in a BBBS statement. In an interview with News12, Guevara noted that for children, "having someone who they can speak to safely is critical."
Today, Guevara continues to lead with her head and her heart – and with empathy. This is more important to her than ever, and she's doing so in a variety of ways.
"In a moment, living and leading with empathy in my profession includes affirming and supporting flexible work schedules; providing wellness days during which my staff pause, restore and engage in self-care; offering patience, dignity and respect for staff's families and loved ones who often appear or are heard in the background of video conferencing calls; fostering a culture of feedback, without penalty, to support professional growth and development; and creating affinity spaces through which staff come together through their shared identities of race or allyship," she says.
Alicia Guevara's Passion Is Also Her Life's Work